TRAVEL ACCORDING
TO YOUR BUDGET
Enter your dates, your budget, your departure city and find where you can travel in seconds. Download the app: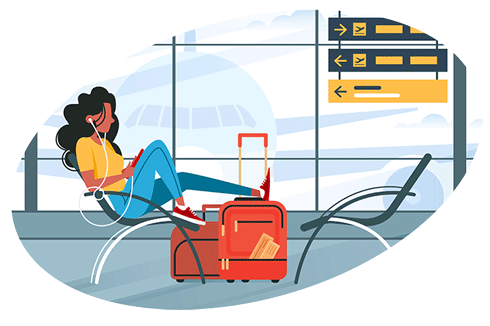 Traveling often is
easier than ever!
Create your own customized trip within your criteria within seconds and book your flights, your hotel and your activities. And you can use wherever you are in the world directly for your phone.
Travel according
to your mood
When you want to go to the beach, you don't want to see all destnations that are not what you are searching for! Therefore, we show you only the destinations that fit your criteria to help you find the right destination within seconds.
A preselection
algorithm
Sick of spending hours to find the right flight or the right hotel? Thanks to our preselection algorithm, we show only the TOP 3 to 5 best flights and hotels that will suits you the best.
60K+ travelers already enjoyed Clickbye
It's easier to find and book the right travel with the right tool
An application that tells you FINALLY where to go according to your budget and dates! For all those who like to travel more often without ruining themselves like me, the app will please you.
I just put that I wanted to go to the beach for less than 300€ in 2 weeks and I left to Crete for 5 days! Great! Quick and efficient!u.
Great app! Shows destinations I never thought about. The best app to organize trips!
We were also featured in
Thanks to you we had several press articles